Holy Cow!
The FPCD Christian Education committee would like to introduce our summer program, Holy C. O. W. (Carry-Out Wednesdays)! Join us in Mitchell Hall from 6:00-7:30 p.m. for dinner, fellowship and multigenerational learning and fun this summer. Bring yourselves and a carry-out dinner and drink of your choice.
Afterwards, Emily, our Children's Ministry Director, will lead us through a bible lesson and activity that is fun for all generations. Don't forget to stick around for dessert provided by the Christian Ed committee! Mark your calendars now for Wednesday, August 17. All ages are welcome! Contact Shereen Lind at threelinds@gmail.com or 313-516-5426 with any questions.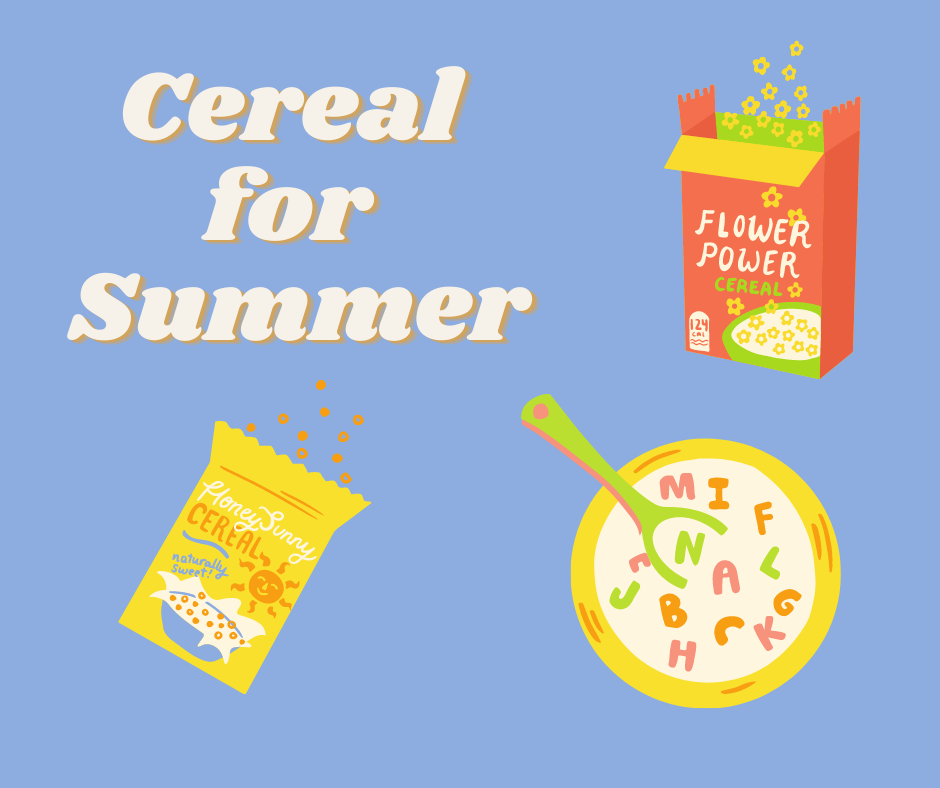 Cereal for Summer! No Child Should Go Hungry!
Many families rely on the meals provided during the school year to help feed their children.  This means they face a challenge during the summer months.  You can provide a little extra nourishment for these children by buying an extra box or two of cereal to donate.  You can bring it to church on Sunday or donate during the week outside of Mitchell Hall.  Mon, Tues, Wed. 10:00 a.m. – 3:00 p.m., Thurs & Sat 10:00 a.m. – noon. Ring the bell if the door is locked.  The church is closed on Fridays. Your friends may appreciate this opportunity to help.  Please post and share this information.
Summer Reading
Time for a good novel! The Book of the Every Other Month Club will begin its new program year (our 33rd!) on Saturday, September 10 with a discussion of Cloud Cuckoo Land by Anthony Doerr. Doerr is the author of All the light We Cannot See, winner of the Pulitzer Prize in 2015 and a previous Book of the Every Other Month Club selection. We are excited to read his new novel, published in 2021. We meet from 10:00 to 11:30 a.m. in the North Parlor, on the second Saturday of every other month from September through May.  Have questions or need more information? Contact Janet Witkowski at janwit1978@gmail.com or 313-570-7901. We'd love to see you there!
Food Pantry
The first Sunday of the month we collect food for the Cherry Hill Presbyterian Food Pantry. The needed items are tuna fish, peanut butter and cans of fruit.
Free Hymnals
Free hymnals in the narthex next to the Welcome table. Take as many as you like! We have lots more!