Family Lunch
Come and enjoy a complimentary lunch and fellowship after worship next Sunday, March 19. This month we are planning to serve pulled pork, coleslaw, dessert and beverages. After lunch, consider hanging around for some good conversation and game playing! We have games for all ages!
Wednesday Evening Women's Bible Study
Women's Wednesday Evening Bible study to resume on Wednesdays, beginning February 8 from 5:30-7:00 p.m. In the six-session video-based study, Unwavering Joy, Stasi Eldredge shows how believers in Christ can have peace and contentment in spite of their circumstances when they engage in holy defiance against the enemy and refuse to accept the lie that sorrow, loss, and evil have the final word.
Designed to be used in conjunction with the six-session DVD Study, the Unwavering Study Guide will help participants dig deeper and apply the video teachings.
Each small group member  need a copy of the study-guide ($5)
Session Titles/Times: A Reason to Celebrate -Godly Interference – Greener Grass –
Expectant Hope -Cultivating Joy-The Ultimate Victory
Join us at 5:30 for a meal ($5),  fellowship and growing together in God's Word.  And invite a friend! If you are interested, you may sign up in the Narthex or text Chris at 313-575-5853 and let her know how many will be attending, so we can plan appropriately. We look forward to spending time with you!
Card Ministry
We will be meeting in Mitchell Hall. During the program year, a group of people who enjoy crafting and serving others to make cards for our homebound/special care members and those who have a special need going on in their life. If you enjoy stamping, coloring, using die cutting tools, OR just want a fellowship opportunity, then join us! (we have treats too!) ALL are welcome, no experience necessary. There are tasks for every level of participation.
Attention All Presbyterian Women!
On Thursdays we will be meeting WEEKLY as usual from 10-11:30 a.m. in the North Parlor to study a sampling of the prolific theologian, Frederick Buechner, and his work from "Beyond Words: A Word A Day Keeps The Demons Away".  New faces welcome!
Church Library
The Christian Education committee would like to remind you of a wonderful resource here at FPCD: our church library!  We have a wide assortment of books and other reading materials at your fingertips.  Please check out our offerings at this link: http://www.librarycat.org/lib/FirstPresDearborn.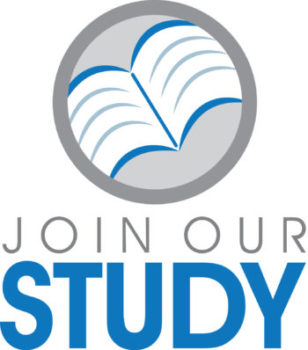 Chosen Part 2
It's no longer hidden. The word is spreading that Jesus is the Messiah. Increased fame brings growing crowds, new disciples, and more miracles. It also brings trouble. Join us at 9:00 in room 14 for discussion on the Chosen by Dallas Jenkins based around season 2.  We will meet weekly through March. If you did not participate in last year's discussion based on Season 1 that is o.k. Jump right in, all are welcome!
Food Pantry
The first Sundays of the month, we will be collecting for the Cherry Hill Presbyterian Food Pantry. Last month we donated food that was greatly appreciated by the people in need of food support and the volunteers at Cherry Hill Presbyterian. The needed items are peanut butter, canned fruit, tuna fish and other canned meat.