Ministries
Welcome to our Ministries page! At The First Presbyterian Church of Dearborn, we believe in serving our community and spreading love and kindness to those in need. Our ministries offer various opportunities for you to get involved and make a difference. From our Mat Making program where we weave recycled plastic shopping bags into sleeping mats for the homeless, to our Presbyterian Women Bible Study, and our Food Pantry where we collect items for the Cherry Hill Presbyterian Food Bank, there are countless ways for you to contribute. Join us for our Card Making sessions in Mitchell Hall or attend our Starting Again program for those who have lost a spouse. We are a community that cares and supports one another. Together, we can create positive change. Explore our ministries and find a way to serve others today!
Book of the Every Other Month Club
Card Ministry
This year our Card Ministry celebrates 25 years of serving our church community with fellowship and creativity! 6-8 of us meet most months to make handmade cards for Deacon's to send to our "Special Care" recipients, to remind them that we are thinking of and praying for them. It started out to be almost all of the cards sent by the Deacons, but in the last few years the need has been too great, so we have limited ourselves to six major holidays. Currently, we are sending 32 cards each time. If you are interested in being creative and gathering for fellowship and service, join us on the 2nd Tuesday of each month in the Mitchell Hall from 1-2:30. No experience required. For more info contact Chris Mayer at 313-575-5853.
Food Pantry
We are now collecting food items for the Cherry Hill Presbyterian Food Bank every week instead of just once a month. The bins will be in the narthex as usual. We ask that as you go out the door to church you grab some needed item and bring it with you! The need is great because a federally funded program has come to an end and more people are in need of more help. Please note: in addition to food items, the pantry is in need of household items such as toilet paper, toothpaste, paper towels, kleenex, dish detergent, shampoo and conditioner, and bar soap.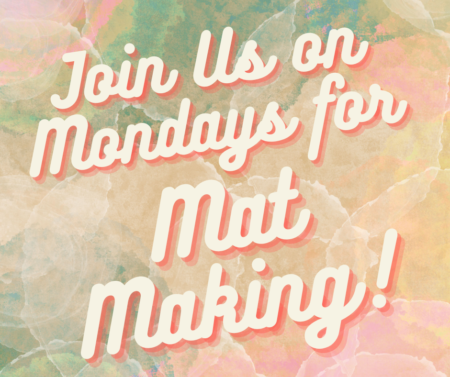 Mat Making
Mondays 6:00 p.m. – 8:00 p.m.
Come learn how to weave recycled plastic shopping bags to make 6'x 3′ sleeping mats for the homeless. They are lightweight, washable, and easy to roll up and carry. Most are taken to local homeless shelters and some have even made it to the Ukraine. Bring your own bags and a friend or use our supply of bags and make new friends. You will be helping those in need and the environment. Mark your calendar for Monday evenings.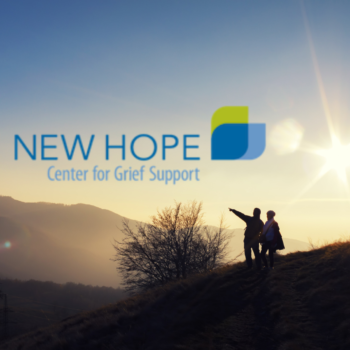 Spouse Loss: Starting Again Second & Fourth Thursdays of the month at 7:00 p.m. at FPCD
Navigating through grief after the death of a spouse is incredibly difficult, but you don't have to go through the process alone. Starting Again is a peer-led grief support program for widows and widowers. We provide a forum where people can share their experiences with others who have gone through a similar loss. Discussions include dealing with grief issues, learning coping skills, and
searching for answers together. Our goal is to help each person find hope, healing, and new beginnings in life.
Presbyterian Women
Presbyterian Women Bible Study resumed.
We are studying the Presbyterian Women Horizons Bible Study, "Sacred Encounters, The Power and Presence of Jesus Christ in Luke-Acts," by Olive Mohair.
Jane Mykytenko and Charlie Aronson